Selling your sports card collection can be difficult for any collector. Whether you need money for financial reasons such as a wedding, a down payment on a car or house, or if your heart just isn't in it anymore, it can be a tough decision.
That's why Mark Rubin of American Legends wants to make things simple for you. Since 1978, Mark has built a reputation of fairness, integrity and honesty. As someone who was a collector once himself, he understands how difficult it can be to part with your prized possessions.
Mark has over 35 years of experience buying deals of all sizes, from $200 to $250,000+ collections. If you have cards to sell that are on our current baseball buying list, basketball buying list, football buying list, hockey buying list or miscellaneous buying list, Mark will evaluate your items and give you a fair offer immediately.
Generally, we are looking to purchase pre-1975 sports cards and memorabilia.
For a specific list of items we are currently buying, please click on the links above.

OR
Just contact Mark Rubin at 914-725-2225 or via email at mark@amerlegends.com
====================================================================
Some of Mark's prized deals include:
The Tallahassee Collection This $200,000 collection was amassed between 1966 and 1990. Highlights include tons of Topps unopened wax packs and boxes from 1954 to 1974, Topps baseball sets and test issues from the early 1960's on up, a near run of Topps football sets, the first Topps basketball and hockey sets, a Mars Attacks set, rare non-sport boxes and original Topps art, proofs and uncut sheets.
The Northern Westchester Find Thousands of high grade single superstar cards from the early 1900's to the 1970's including a Fatima Shoeless Joe Jackson, 1948 Leaf Joe DiMaggio PSA 7, and dozens of high grade Mickey Mantle cards.
The Turkey Red Cabinet Deal and almost 40 different mid grade T3 Turkey Red cards including Cy Young, Johnny Evers and Mordecai Brown.
1933 Goudey Set Spectacular set averaging in Ex to ExMt condition including ExMt Babe Ruth and Lou Gehrig.
The Full Topps Run Collection this deal contained all the Topps baseball sets from the 1951 Topps Red Backs to the 1994 Topps set including the 1952 Topps with a PSA 7 Mickey Mantle rookie.
The Southern Westchester Find nearly two million cards accumulated over the course of the past 40 years including over 5,000 superstar cards from 1909 to 1973.
The 2008 Find A run of 1956 to 1980 Topps sets, plus a complete collection of Mets cards.
And very recently:
The Superman Find one complete set and one near set of  mid-grade 1940 Gum, Inc. Superman cards purchased from their original owner.
The Non-Baseball Fan Collection eight rare T205 Drum backs along with almost four hundred assorted baseball, boxing an non-sport tobacco cards.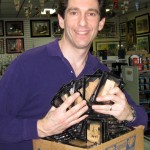 The Supreme 19th Century Find almost one thousand pre-World War One cards including over two hundred N72 Old Judge cards, Allen and Ginter, Goodwin Champions, Buchner Gold Coin, Ramly, Mayo, Kimball as well as a ton of T205 and T206 and T207 Tobacco cards. Also in this wonderful collection were five authentic single signed Babe Ruth baseballs.
The 1950's Deal Seven Sandy Koufax Rookies and five 1958 Topps Hank Aaron Yellow Letter Variations, quite a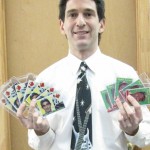 poker hand. This in addition to 5,000 mid to late 1950's cards including hall of famers and stars such as Mickey Mantle, Roberto Clemente, Jackie Robinson and many more.
The Holy Schmidt Deal Twenty three Schmidt rookies and 10,000 early 1970's cards including over 1,000 Wacky Packages.
The 1952 Topps Highs Deal A spectacular run of over a hundred high grade 1952 High Numbers, a pair of Willie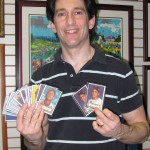 Mays rookies and a boatload of 1952 Lows. Plus a complete set of 1952 Topps including the famous Mickey Mantle rookie.
The 1941 Play Ball Uncut Sheet Deal Two Uncut sheets from over 70 years ago. One of the sheets was a veritable who's who of hall of famers and legends, including Joe DiMaggio, Lefty Gomez and the rookie card of Pee Wee Reese.
The Avalanche Collection One of the most comprehensive hockey collections ever assembled. Near and complete sets of 1933 V304 OPC A, 1912 C57, 1924 C144 Champs Cigarettes, 1927 V128-2 Paulins Candi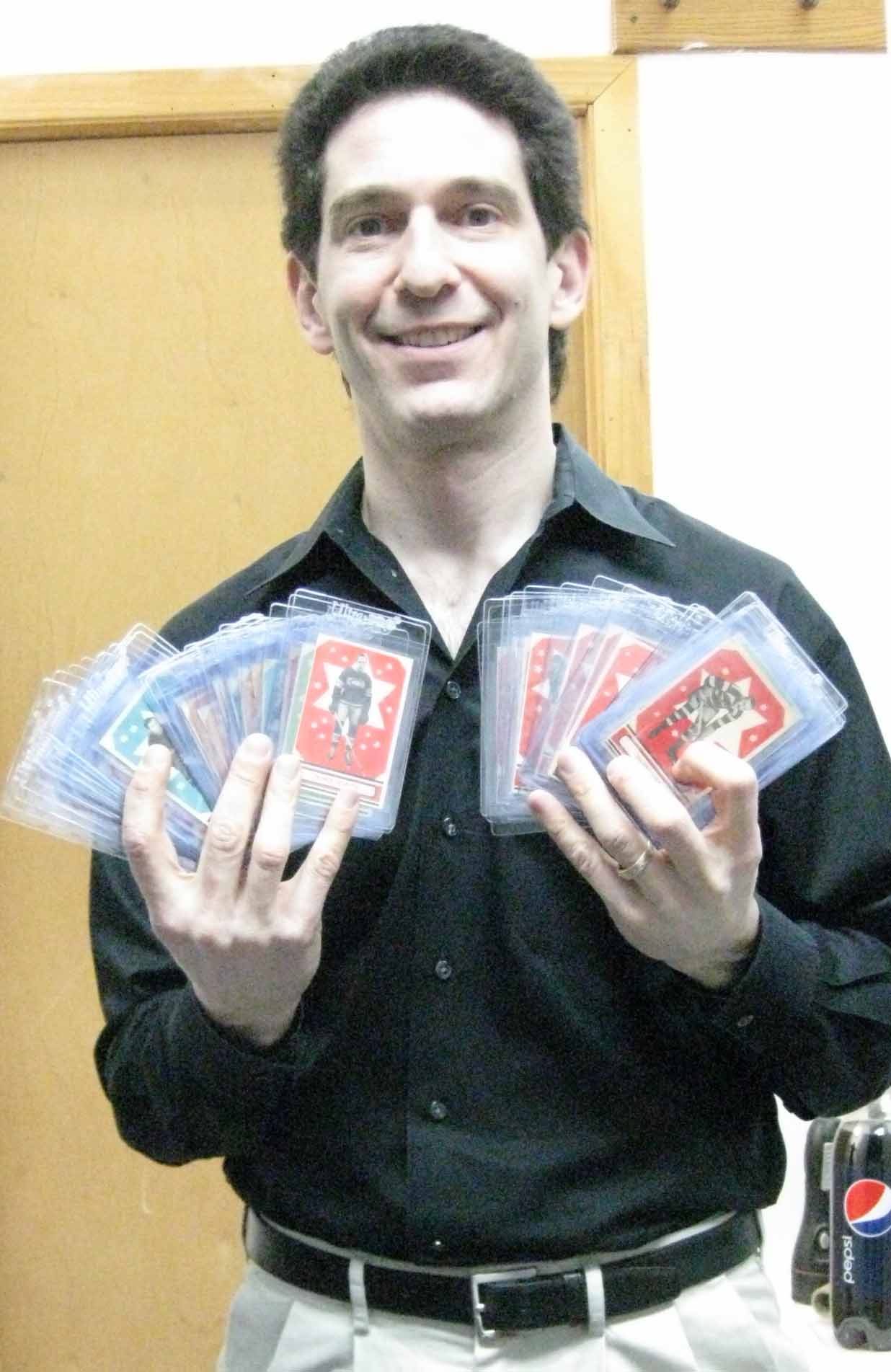 es, 1933 V357 Ice Kings, 1933 V252 Hamilton Gum, 1934 Sweet Caporal, 1934 Diamond Matchbooks Silver, 1954-55 Topps, 1964-64 through 1975-1976 Topps, 1968-69 through 1979-80 OPC, 1963-64 Parkhurst, 1928-30 La Presse, 1960-61 through 1962-63 Shirriff and even the 1960-61 and 1961-62 York.
All of these were five and six-figure collections, but smaller deals are always welcome!
You can make an appointment to visit American Legends or Mark will be happy to come to you or make other arrangements to meet your specific needs.
Just contact Mark Rubin at 914-725-2225 or via email at mark@amerlegends.com