Upcoming Events
View our upcoming promotion/signing events.
We host 3-5 major player signing events a year. Photos of Past Events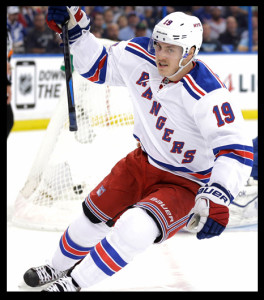 Jesper Fast Signing
Date: Saturday, December 19th, 2015
Time: 4 – 5 pm
Location: American Legends
Street: 1107 Central Park Avenue
City/Town: Scarsdale, NY
Join us for our New York Ranger right wing Jesper Fast signing.
Fast, who established himself as a reliable defensive forward with offensive flair in the 2015 playoffs, will appear at American Legends from 4-5 pm.
Fast autographs are $30 each and autograph tickets can be purchased prior to the signing either in-store or on the phone.
If you can't make it to the signing, we are accepting send-ins, drop offs and mail orders for Jesper Fast.
Mail Order pricing for Jesper Fast (Our Item including signature):
8×10 Photo $37
Puck $37
Mini Helmet – $60
Your Send-In Item $30
Please include $6 per order for shipping on items smaller than 8 1/2 x 11. On larger items, please include $10 per order for shipping.
Please include 7.375% NY Sales Tax or 7% NJ Sales Tax if applicable.
For mail order, send-ins and drop off inquires, please contact Mark Rubin at 914-725-2225 or by email at mark@amerlegends.com
Send items to:
American Legends
1107 Central Park Ave.
Scarsdale, NY 10583
All items must be received no later than Friday, December 18th.